Bed & Breakfast in
Karlsruhe - Durlach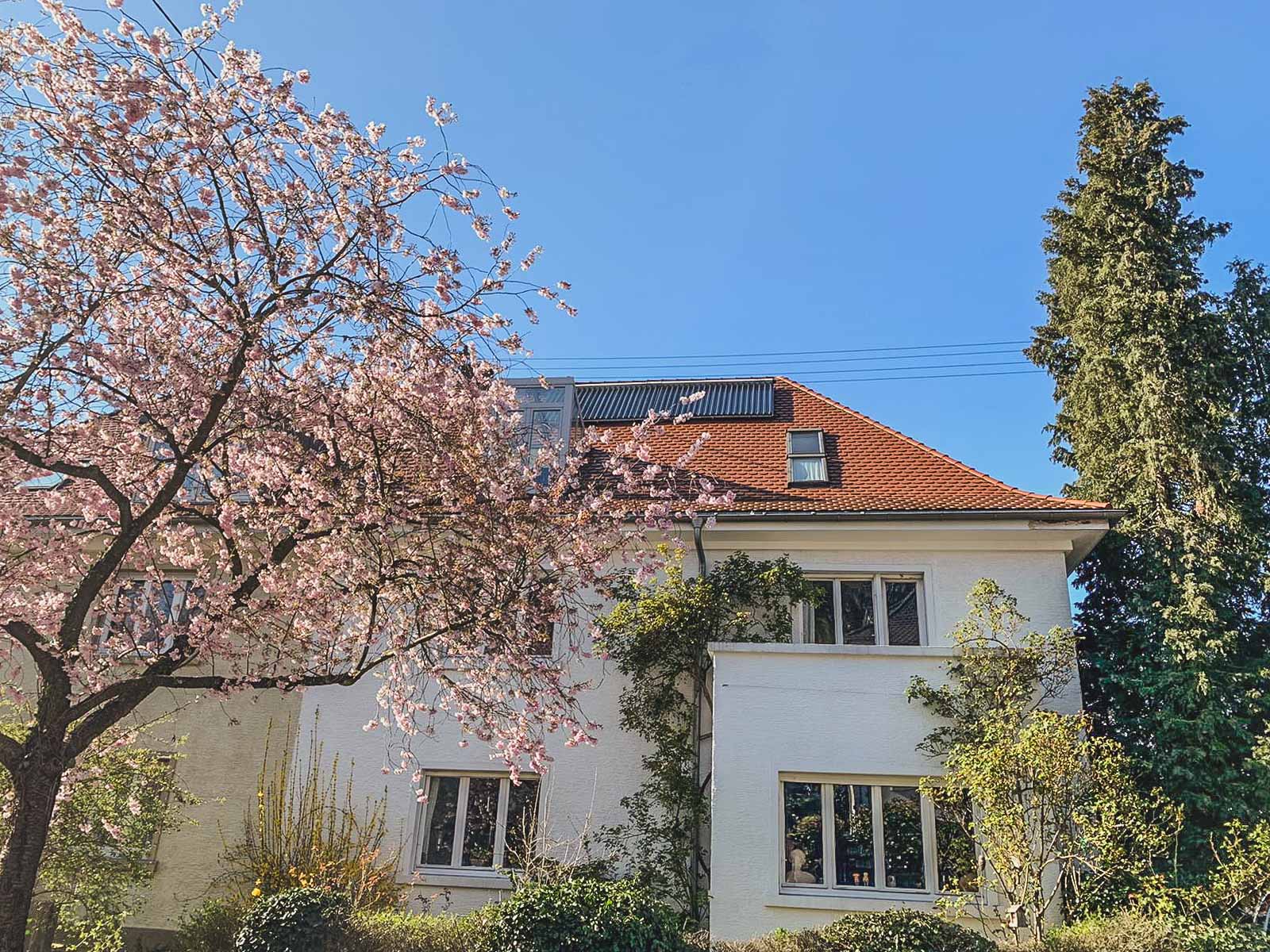 Our house is located in one of the historical districts of Karlsruhe: Durlach. Characteristic of this beautiful and quiet residential area are the grand houses some of which were built before 1900. Vineyards and a forest are in a short walking distance.
After the kids left the house we've decided to let two of our lovely rooms on the first floor for guests. The house is surrounded by a beautiful garden in which you can find various places for a breakfast in the summer.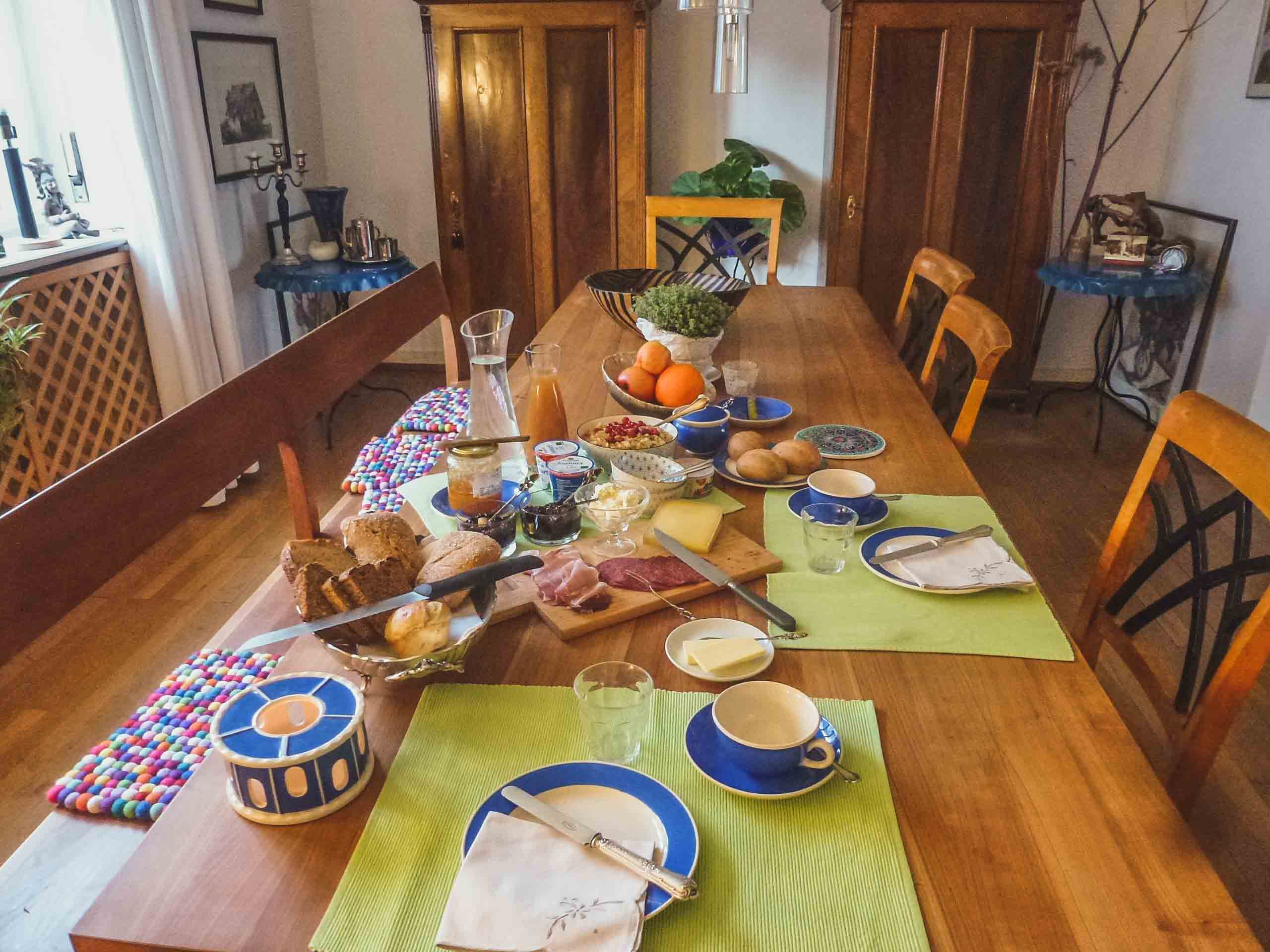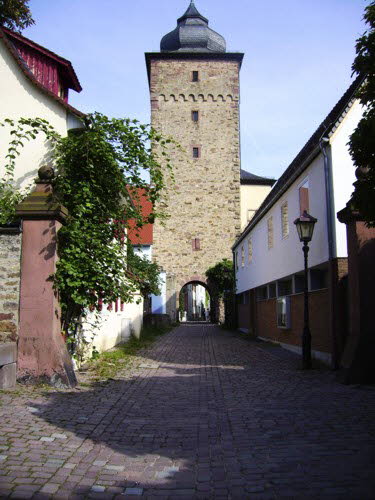 Nearby there is a pharmacy, a number of very good restaurants and various shops.
Karlsruhe is the ideal starting point for trips into the Black Forest, Kraichgau, Pfalz (The Palatinate) or Alsace and furthermore offers a huge variety of theatres, concerts, museums, cinemas, fairs and sport events. We are delighted to inform you about events, walks etc.
No matter which direction you come from, Durlach is easy to reach by car via the A5 or A8. The No.1 tram is just two minutes walk from our house and connects you with Durlach Station or Karlsruhe Central Station.
Our Bed & Breakfast in Karlsruhe Durlach has two rooms. Each can accommodate one to three guests. It is the ideal place for travelers and business people.
Contact us for a reservation
We want to provide you with a comfortable accommodation in Karlsruhe, for a fair price. 
We are just a couple of minutes away from the next public transport and major sights in Karlsruhe.
to the train station in Durlach.
to the train station in Karlsruhe.